All bookings through the bookings link on our timetable and bookings page or by contacting Sarah. 077035996
Workshops:
Sunday 15 July
Framing Yoga Practice in a New Light
Mysore Practice and Workshop with Scott Johnson
Two morning Mysore practices either 9-10.45 or 11-12.45
followed by an afternoon workshop at St Mary's Community Hall 1.15 – 3.45
Following your morning Mysore practice with both Scott and Sarah assisting Scott will spend  the afternoon looking at the relationship of breath, bandha and drishti and how the awareness of these through the practice brings us into yoga.
Experiencing these frameworks in a new expansive light, we can begin to see how intelligence evolves, particularly in relationship to movement, as we deepen our awareness of the many elements that arise during yoga practice.
With reference to the asanas from the Primary and Intermediate series of the Ashtanga Yoga method we can then start to notice how we meet challenge in practice and in everyday life.
The full workshop is open for all levels.
The cost for the full day is £55
*Please email me with your preferred Mysore time when you book*
There will be some capacity for a few extras in the hall so if you are only able to do the afternoon workshop the cost is £35.
Scott is co-founder and main teacher at Stillpoint Yoga London, where he has taught since its inception in 2009. He is authorised to teach ashtanga yoga by Manju Jois. Scott is registered as a senior teacher with Yoga Alliance UK and he has undergone extensive training with Clear Mind Institute in Mindfulness and Compassion.
Courses:
Yoga for Beginners  Tuesday evenings 7.30-8.45. 19 June – 24 July (optional second practice only class on Thursday evenings)
The holistic health benefits of yoga are seriously wonderful! You can expect to feel stronger, more energetic, firmer, more flexible, calmer and more focussed. During this six week Introduction to Astanga Yoga course you will learn the critical aspects of this ancient practice, a practice steeped in wisdom and backed up by modern science. You will learn to move with the correct breath, why where we gaze is important, the reason we Om. The course will give you a strong foundation to enable you to practice in any of our classes and also at home.
We will work on the critical aspect of linking breathing with movement, the vinyasa for the ultimate moving meditation. You learn a little about the philosophy of yoga and also be led through meditation and relaxation techniques.
We are an Astanga studio and passionate about the benefits this ancient practice can offer. Your course will be based on the tradition of Astanga which is a powerful yet subtle practice. It is a practice that takes time and patience to learn and creates a blueprint for wellbeing that begins on the mat and manifests itself in everything we do.
This course will offer the foundations of a yoga practice and we work with each individual to establish the beginnings of a yoga practice both in a class-led environment and a home self-practice.
Our next course begins on Tuesday evening 1 May with the option of a second practice each week included in the course cost on a Thursday evening. (7.45-9pm at St Mary's Community Hall)
Please contact Kate 07415 985 403 for more information
Monthly Classes:
Sunday Restorative Class.
On the last Sunday of each month we teach a special class unwinding and allowing the parasympathetic nervous system to arise and heal. In this restorative yoga class we guide you through a blissful sequence of restorative postures exploring every aspect of our bodies and selves. the restorative class has been so well received that we have added a new class to the timetable on a Friday evening every other week too.
"I am amazed at how little I knew this body I call home before I found yoga" Becky Pell. 'RocknRoll yogi'
Next class: Sunday 24 June 19.30-20.15
Retreats:
Find Your Balance – 
An Astanga and Restorative Yoga Retreat
22-29 September 2018, 
Almeria, Spain (fully booked)
Join me and Becky Pell (500hr teacher and yoga therapist) in beautiful southern Spain for an unforgettable yoga getaway! Develop your Astanga practice each morning, then balance that dynamic energy with a late afternoon class blending slow Hatha, Yin and Restorative yoga to nurture the body, mind and spirit. There will also be five optional afternoon workshops to help you deepen your understanding of yoga. All levels of yoga experience are welcome.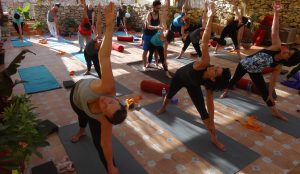 The stunning yoga venue of Huzur Vadisi is on the edge of one of Europe's most remote and beautiful national parks offering peace and isolation with a spectacular mountain backdrop. Almeria is Spain's sunniest region and one of the least visited. Its proximity to North Africa means that the area is semi-desert, dry and dramatic, with imposing mountains and dazzling sea. It's an amazing landscape of perfect half-moon bays, hidden coves, bizarre volcanic rock formations, a wonderful wild coastline. The venue is in a peaceful, isolated location, just half an hour from Almeria airport but within walking distance of the lovely traditional local village of Nijar.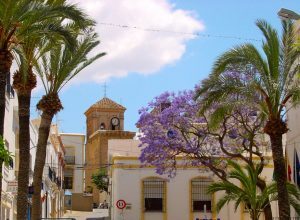 The venue consists of the main house, which won awards in the 80's for its striking modernist design, and a cortijo or farm that has been converted in the original local style into charming accommodation, located a couple of hundred yards from the main house. It sits in the semi-desert landscape amid lush gardens, its architecture echoing ancient Mediterranean civilizations. Both houses have their own beautiful natural swimming pool fed by spring water and filtered by reed beds. Each house accommodates up to twelve people in shared twin or double rooms, or single occupancy.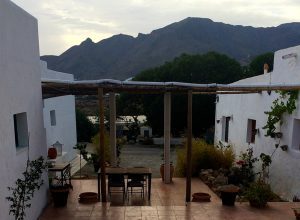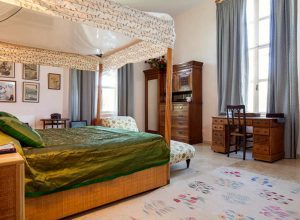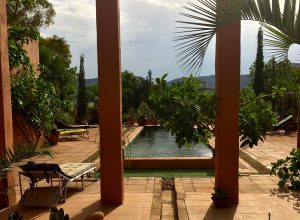 Other things to do
There are several scenic walks of varying lengths straight from the Finca. The pretty, local village of Nijar offers a variety of craft shops and picturesque places to sit and have a drink al fresco. There are also tennis courts in Nijar and a nearby hotel offers horse-riding. There are several secluded sandy beaches a twenty minute drive away.
Prices
Early bird (deposit of £275 paid before 28th Feb): £865 shared and £975 single occupancy. One small single room is available: £865.
After 128th Feb: £895 shared/small single and £1005 single occupancy. Prices include accommodation, 3 meals a day and all your yoga (one evening dinner not provided, when we will go out to the local town.)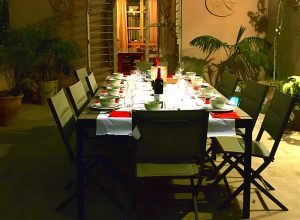 Flights: Easy jet, Thomas Cook and Ryan Air all fly to Almeria, half an hour away. (prices currently start at £65 return)